Because writing means making something (more or less) orderly out of something disorderly. And because writing takes me through tides and currents, as I sift dubious treasure. And because writing at some level involves the giving of form, voice, structure to what novelist Colm Toibin describes as "the stuff that won't go away"… I have been thinking about flotsam and particularly two artists who have spent some time combing the world's shorelines for debris.
Brooklyn-based Willis Elkins has spent the past few years scouting trash (toothbrushes, syringes, dentures, Lego blocks, lighters) in an urban kayak. More recently he has been photographing objects pulled from New York City's waterways in the wake of Hurricane Sandy.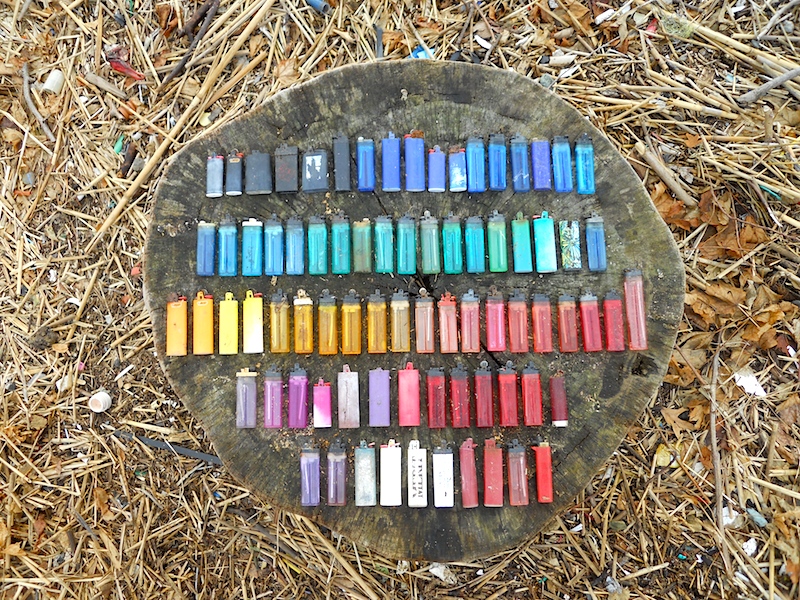 Mexican-born artist Gabriel Orozco collected thousands of objects from the shores of a natural reserve in Baja California Sur and a playing field in New York. He then assembled them into an installation that feels equal parts ecological critique and poetic taxonomy.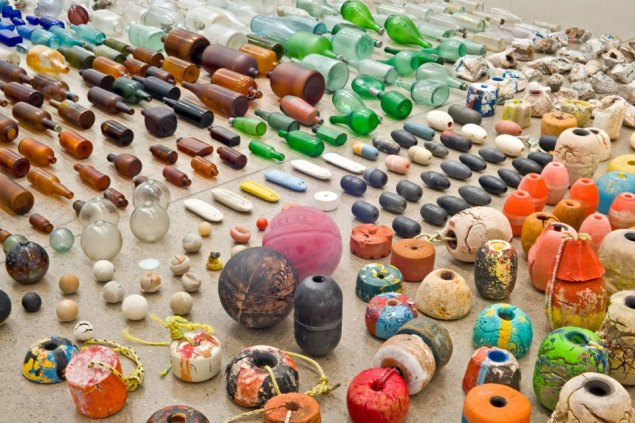 I love how this work shows the controlling artist somehow managing the unruly world. It appeals to my sense of order, even if it's pitifully cosmetic. It's somehow reassuring to imagine our befouled world resurrected as art, to see a pretty halo placed on trash, to believe that art can arrange reality into a different picture. Then again maybe it can.
(Images: Willis Elkins' "Littleneck Bay, Queens, January 10, 2013"; Gabriel Orozco's "Asterisms," 2012.)