The Good Little Book
Illustrated by Marion Arbona
An enchanting love story and an ode to old favorites and printed books, for all ages.
Boy meets book. It's not quite love at first sight, but the good little book grows on the boy, soon becoming his loyal companion … until, one day, the book is lost. Will the boy get back his good little book? Will the good little book survive on its own without a proper jacket? Open up this good little book to find out.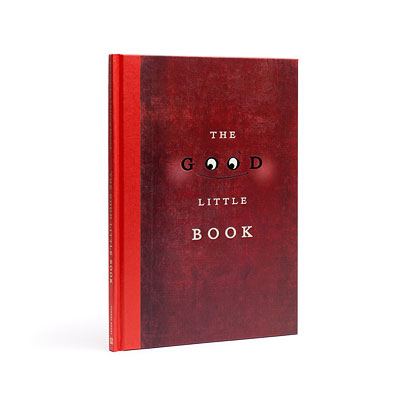 Canada/US: Tundra Random House, 2015.
Korea: Gimm Young Jr Press, 2016.
French World Rights: Scholastic, 2016.
China: Beijing Baby-Cube, 2017.
Greece: Livanis, 2018.
Growing up, I spent every summer in Japan. July was monsoon season and I remember the rushing sound of rain cascading down the brass rain chain. Rainy days were for writing letters to my friends back home in Canada. Rainy days were also for reading.
Those muggy summer days spent in my grandmother's house, sparked a love of reading. Through books, I journeyed. I went to the English and Welsh countryside with the Famous Five and to New York with Claudia and Jamie Kincaid. I time-traveled and shape-shifted. I lived in the Jurassic past and the atomic future. I lived in Macondo and the Republic of San Lorenzo. I lived as a prairie girl and a French detective. I lived in dire Dickensian poverty and great majestic wealth.
When I ran out, I went downtown and bought Japanese novels in translation. Soseki. Tanizaki. Oe. My books formed a nest around me on the tatami mat, right near my aunt's Buddhist altar. A waft of sandalwood as the incense sticks burned.
I think, if asked, most devoted readers would be able to pinpoint the 'spark book' that ignited their love of reading.
I wanted to write a book about that spark, that electric first love. We may not all be bookish, but I like to think that there is at least one book for everyone—a book to be read endlessly, a book loaded with early versions of ourselves, a book we may never fully finish. Maybe it's a book about a surreal baker's kitchen or the story of a boy who peed on a war or a book that other people snubbed or overlooked but it's ours, our good little book.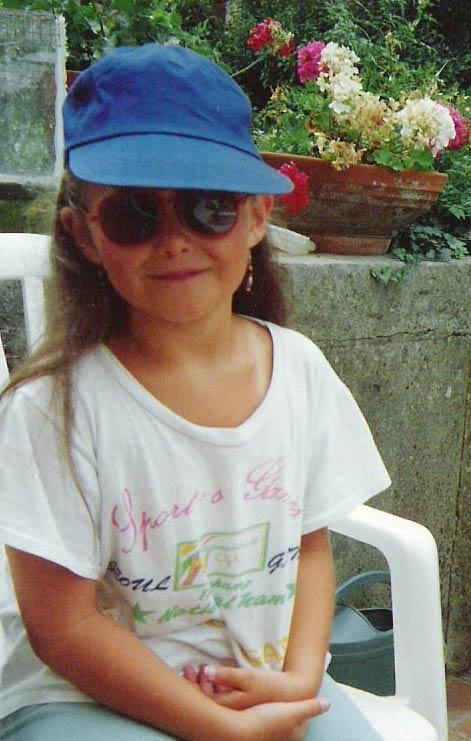 Marion Arbona was born in France in the early eighties. After obtaining an animation film diploma from the Ecole Nationale des Arts Decoratifs of Paris, she settled in Montreal, Canada. Thanks to good winter boots, she endures the cold weather and devotes herself to illustration. She has published more than thirty children's books, and her work has been recognized in several international competitions. Gouache and pencil are her preferred mediums for creating her colorful illustrations.
Anne Izard Storytellers' Choice Award, 2017
Blue Spruce Award Honour Book, 2017
Rainforest of Reading Award, 2017
TD Summer Reading Club Selection, 2016
Best Books for Kids and Teens, Canadian Children's Book Centre, Starred Selection, 2016
Elizabeth Mrazik-Cleaver Canadian Picture Book Award (2015: Finalist)
Governor General's Literary Award, Children's Literature Illustrated (2015: Finalist)
Best Bets of 2015 (Honorable Mention), Ontario Library Association
Best Kids' Books of 2015, Indigo
Best Books of 2015, CBC
Best Picture Books of 2015 (Honorable Mention), Huffington Post
Favorite Children's Books of 2015, Books Inc.
Amazon Best Book of the Month, August 2015
"I'm not usually given to fables about books, but I'll make an exception for this little treasure and will read it aloud over and over, knowing its humor will lead many children to find their very own special book."
—Book Page
"A wonderful selection for a storytime for older children."
—School Library Journal
"An eloquently told celebration of the wonders and joys of reading that goes beyond simply telling children to read and instead shows them why they should."
—Lit Hub
"Brimming with wit, imagination, attitude, and oh-so-much-style, this good little book couldn't be better … all you need to do is open up and read."
—Smithsonian Book Dragon
"This clever meta-fiction will have its readers considering the value and influence of an unadorned, quiet read."
—National Reading Camppaign
"The Good Little Book is a delight, filled with affection for reading and readers alike. Gorgeous illustrations compliment a text that gently encourages young readers to keep looking for their own 'good little book', as it will only be the first of many they will come to love."
—Lost in a Great Book
"[R]eminiscent of most books I used to hold in my hands as a child – with the rectangular-tall shape and the unassuming cover – each of the page here bursts with so much vitality and life."
—Gathering Books
"I love The Good Little Book. My favorite part was when he lost his book because he learned to read more books. I was sad the little girl got the book because it made the little boy sad. I really like that the little boy got to go on adventures it was really cool."
—San Francisco Book Review
"This is one of the most charming stories I've read in a long time. So delightfully clever with layers of meaning."
—Sukasa Reads
"As with Kyo Maclear's Virginia Wolf, the prose is clearly written to reach young readers, but it resonates with older readers as well. It is delicately and deliberately constructed, and perhaps it's because I so enjoyed her debut novel The Letter Opener and still remember the feeling that book created, but the prose feels inviting, warming even (the colours help with that too, of course)."
—Buried in Print
"This wonderful picture book beautifully captures the way in which a person can have a special relationship with a book. It also celebrates the way in which a book lives on within the hearts and minds of its readers, long after it has gone out into the world to find new readers."
—Through The Looking Glass
"Essential and Adorable. I can't wait to share this delight with all of my library friends. Perfect for storytime for many ages."
—Kiss The Book
"[A]n enjoyable romp."
—Kirkus
"Arbona's whimsical aesthetic elevates The Good Little Book from a simple story about how a humble book can change the lives of countless children to an example of the book as objet d'art."
—Montreal Review of Books
"Maclear steers clear of 'reading is good for you' and focuses instead on a boy's affection for a dearly loved object and sorrow at its loss. But with the affection is something more subtle, a celebration of the comfort of rereading, of having a favourite book that's the only book for you… Funny and thoughtful."
—Toronto Star
"The Good Little Book is a gorgeous package, its deliberate graffiti'd bookplate and endpapers, the whole thing beautifully designed to emphasize the book as object, which connects to the story."
—Pickle Me This
"This is a sweet tale for ages five to nine that will really charm all ages."
—The Record
"The Good Little Book is delightful. If you're looking for an excellent book about the power of reading, this is the one."
—Read it Real Good
"The Good Little Book reads like an adventure, a bedtime story, and fantasy all at once. Along with Maclear's text, Marion Arbona's illustrations are something to behold."
—Fab Book Reviews