The Fog
Illustrated by Kenard Pak
A clever and whimsical environmental fable about a bird who is a human-watcher from a dynamic author-illustrator duo.
Warble is a small yellow warbler who lives on the beautiful island of Icyland, where he pursues his hobby of human watching. But on a warm day, a deep fog rolls in and obscures his view. The rest of the birds don't seem to notice the fog or the other changes Warble observes on the island. The more the fog is ignored, the more it spreads. When a Red-hooded Spectacled Female (Juvenile) appears, Warble discovers that he's not the only one who notices the fog. Will they be able to find others who can see it too? And is the fog here to stay? Kyo Maclear's witty story, brought to life with the delicate, misty artwork of Kenard Pak, is a poignant yet humorous reminder of the importance of environmental awareness.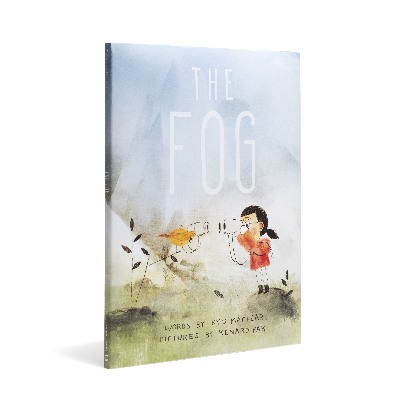 Canada/US: Tundra Random House, 2017
French World Rights: La Pastèque, 2017
World Korean Language Rights: Kookminbooks, 2018
Hungarian: Csimota, 2022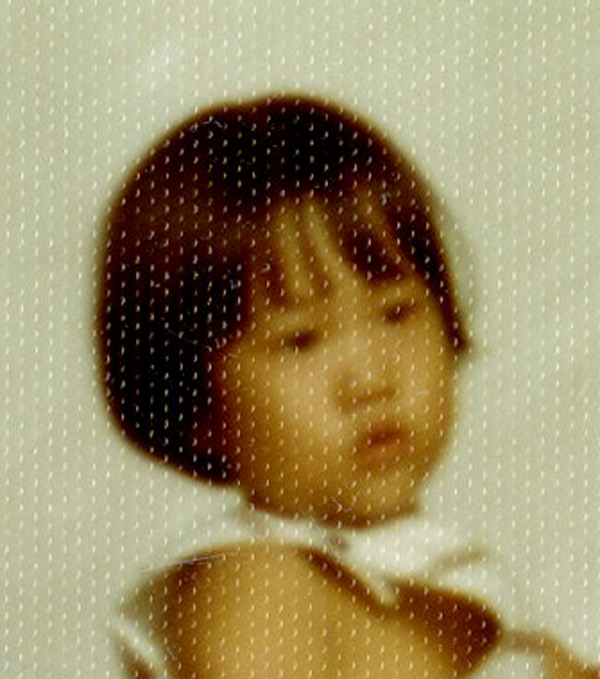 Kenard Pak is originally from Baltimore, MD. Much of Kenard's background is in making animated films, but he now has the fortune to make picture books with really nice, interesting people. Kenard likes to draw open fields, big trees, birds, and houses. San Francisco is now home with his lovely wife and two cats.
The Fog is a story about observation, teamwork, and the natural world. What do you notice about the natural world around you? Why not go on a little adventure outside with your friends and talk about the different things you see. You could even bring binoculars. When you finish your walk, here are instructions on how to make a paper boat (just like the ones Warble and the human make in the story.) Once you've made yours, please feel free to add a message. It could be a note about (or for) something you really love and would like to protect, maybe a bird or a flower you saw on your walk. If you'd like you can sail your boat on a body of water, even a small pool would do nicely.
Download Instructions on how to make a paper boat (PDF, 4.2mb)
Download Instructions
50 Favorite Illustrated Children's Books of 2017, NYPL
Kirkus Best Books of 2017
The best Canadian young adult and children's books of 2017, CBC Books
Quill and Quire 2017 Book of the Year
15 Best Picture Books of 2017, Let's Talk Picture Books
Best Summer Books 2017, Publishers Weekly
Best New Picture Books May 2017, The Childrens Book Review
13 Incredible Books to Add to Your Summer Reading List, Fusion
2017 Society of Illustrators Original Art Show
Best Books of 2017 for Kids and Teens, Canadian Children's Book News
"A haunting but hopeful allegory."
—Publishers Weekly
"Reaching out lifts both fog and spirits; it brightens days and nights. A song about sharing that's sure to lift readers' spirits as well."
—Kirkus, starred review
"It's as if Maclear is communicating to readers, albeit with the lightest of touches, that the first step to taking care of our crowded planet, which we humans are polluting by the second, is to notice. Come for the charming bird-girl friendship; stay for Pak's soft-focus, velvety artwork."
—Julie Danielson, Kirkus Reviews
"Have you ever felt (recently, perhaps) that things have changed in dramatic, even unsettling, ways? And that not everyone fully appreciates the significance of those changes? Then this is the book for you, a smart allegory about a strange fog that descends on an island. One local bird is unnerved by the development; others simply accept it. It's the picture book equivalent of "this is not normal," and it places a premium on paying attention."
—John A. Sellers, Publishers Weekly children's reviews editor
"The parable-style tale keeps the solution metaphorical and the message clear. VERDICT This thoughtful selection, full of amusing details, has much to offer readers and listeners who are thinking about the importance of the environment and the need to come together to care for it."
—School Library Journal
"The Fog shows Maclear's ability to do both moodiness and whimsy in the same work."
—Quill and Quire, 2017 Book of the Year
"The Fog is a beautiful fable with an environmental twist that follows Warble, a yellow warbler who is a human-watcher. Warble soon realizes that a mysterious fog is moving onto his island home of Icyland. After trying to warn the other birds — to no avail — he meets a red-hooded little girl and the pair set out to get to the bottom of the mystery."
—CBC Books
"Kyo Maclear writes with such feeling and heart and she manages to turn such a heavy topic into a light-hearted, up-lifting yet poignant storyline. Coupled with Kenard Pak's delightfully delicate illustrations, this makes an in-depth subject matter truly accessible for a younger generation."
—Picture Books Blogger
"In The Fog, Kyo Maclear offers a gentle and humorous reminder that we can all be more conscience of our environment and work together to change our circumstances. I was particularly won over by Kenard Pak's playful watercolor and ink illustrations, along with the descriptions for the human subspecies Warble observes, including: 'hairy orange-crowned male (juvenile),' and 'bald-headed glitzy male.'"
—Kate L., Powell's Books
"The delicate humor, wry irony, clever illustration details, sensitive friendship, and intentional comic elements are as subtle as fog but are ingenious and irresistible. I reread this a half dozen times on the first day I had it, and another dozen times since then. Each time it maintains the original appeal, but reveals another nuance or generates another smile."
—Unpacking Picture Book Power
"I think this book is fun, and I think it would be good for children who are ten years old or younger."
—Liesel, Age 6, Kids Book Buzz
"From her clever turn-about plot Kyo Maclear has crafted a story that has a multitude of applications for the natural world as well as for the realm of personal relationships."
—Celebrate Picture Books
"This beautifully illustrated picture book is a timely allegory about the environment that treats a heavy question—How do you get people to care about a problem they can't see?—with a light and humorous touch."
—Fusion
"The Fog is just what I have been searching for: a compass to help our children navigate life on this warming planet. Brimming with humour, wisdom and hope."
—Naomi Klein, author This Changes Everything and No is Not Enough: Resisting Trump's Shock Politics and Winning the World We Need
"The Fog is Kyo's best work yet."
—Pickle Me This
"So subtle in words and pictures, I already know that The Fog will be a class favourite this year. I can't wait to get back to school to read it to the kiddos."
—More Kids Books
"The words and illustrations in this lyrical book beautifully convey the essence of fog as it "wisped and swirled, climbing hills and spilling into valleys." Adults will get a kick out of how the animals discuss the weather just like we do: "I like what it does to my feathers," says a swan."
—Hakai Magazine