Flo
Illustrated by Jay Fleck
A witty picture book, starring an adorable panda, that celebrates relaxing, stopping to smell the roses, and being yourself!
Meet Flo! Flo is the littlest panda. She likes to explore, relax, and enjoy everything around her. She is never in a hurry. But… sometimes she takes too much time, and the other pandas get impatient. One day they find themselves in trouble. Can Flo's floppy ways save the day? With Kyo Maclear's sweet, spare text and Jay Fleck's bold, bright illustrations, Flo is sure to be a favorite for even the busiest little pandas!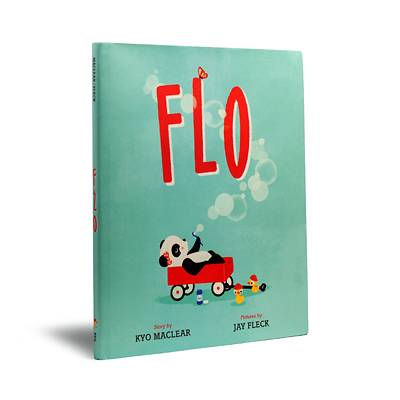 US/Canada: Farrar, Straus and Giroux, 2018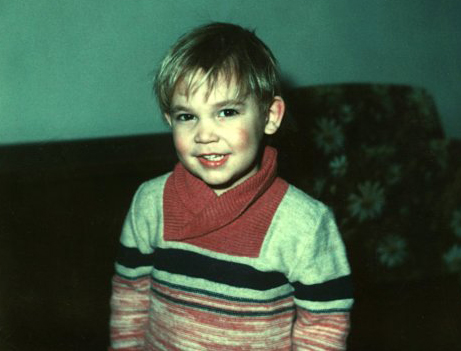 Jay Fleck is a Shorewood, IL based illustrator and author. His artwork is bold and imaginative, featuring whimsical animal pairings, images of faraway lands and fantasy playgrounds, or just beautiful compositions of color and shape. He is inspired by old memories from childhood along with new experiences with his two young children.

He drew a lot as a child but grew up to pursue other things, like a degree in computer engineering. After submitting several T-shirt designs to Threadless.com however, he got hooked on art and illustration. His artwork has been selected for print at Threadless.com, has been featured on products at the GAP, Papyrus, on the front page of Society6.com, FAB.com along with a number of other brick and mortar and internet stores.

He lives with his family south of Chicago, which he believes is the best city in the world. (Just ask him about the hotdogs!) He spends his spare time running and reading (but not at the same time).
"The deadpan text works beautifully with speech balloons that extend characterizations. Fleck's whimsical, bold, bright, acrylic illustrations set the tone perfectly for this lighthearted tale."
—Kirkus Reviews
"Flo is a little and very cute panda. The littlest and cutest, actually. She's also the slowest, though, and sometimes that makes the other pandas impatient. Maclear's prose is excellent even in its simplicity, and kids will definitely understand how it feels to be little and not as fast as others."
—Book Riot ("Best Kindergarten Read Aloud Books")
"Dreamy Flo will be a sympathetic figure to many children, and her example will encourage adults and kids to 'get floppy,' at least on a lazy Sunday."
—Bulletin of the Center for Children's Books