Kumo: The Bashful Cloud
Illustrated by Nathalie Dion
The uplifting journey of a bashful cloud ("kumo" in Japanese) who discovers the rewards of feeling seen.
Kumo is a cloud whose only wish is to float unseen. When she's assigned cloud duty for the day, she feels overwhelmed by self-doubt and her fear of being noticed. But after learning that closing your eyes isn't a good solution to your troubles, Kumo pulls her fluff together and does her duties—drifting, releasing rain and providing shelter—meeting some new friends along the way and inspiring the imagination (and capturing the heart) of a small daydreamer like her.
Kyo Maclear's sweetly humorous and lyrical parable about shyness, vividly brought to life by Nathalie Dion's ethereal illustrations, is an affirmation of the pleasures of communityand the confidence that can arise from friendship and visibility.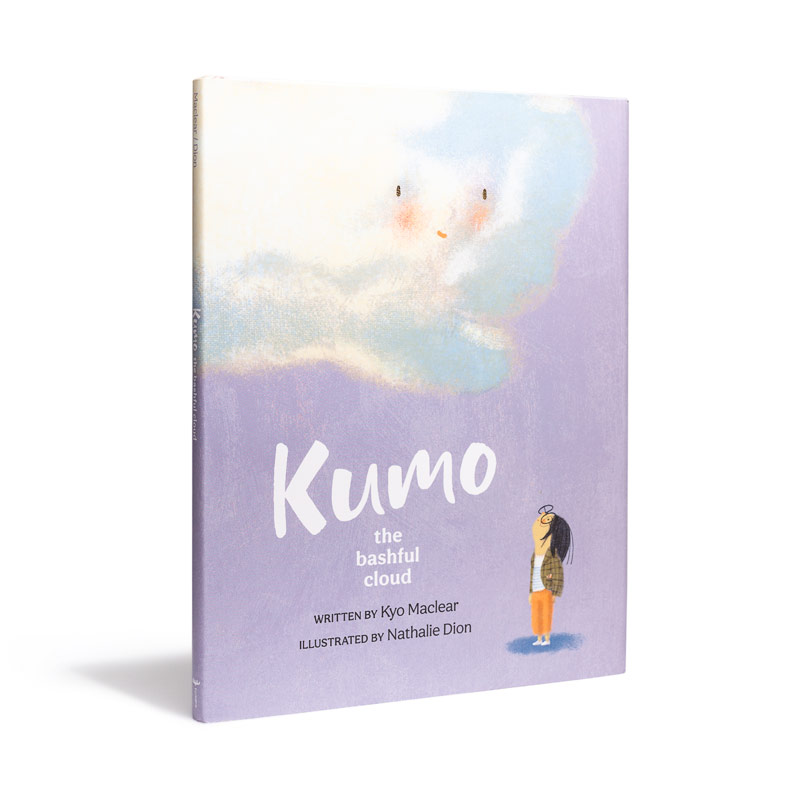 Canada/US: Tundra Books, 2022
Korea: Woongjin, 2022
French North America: L'Isatis, 2022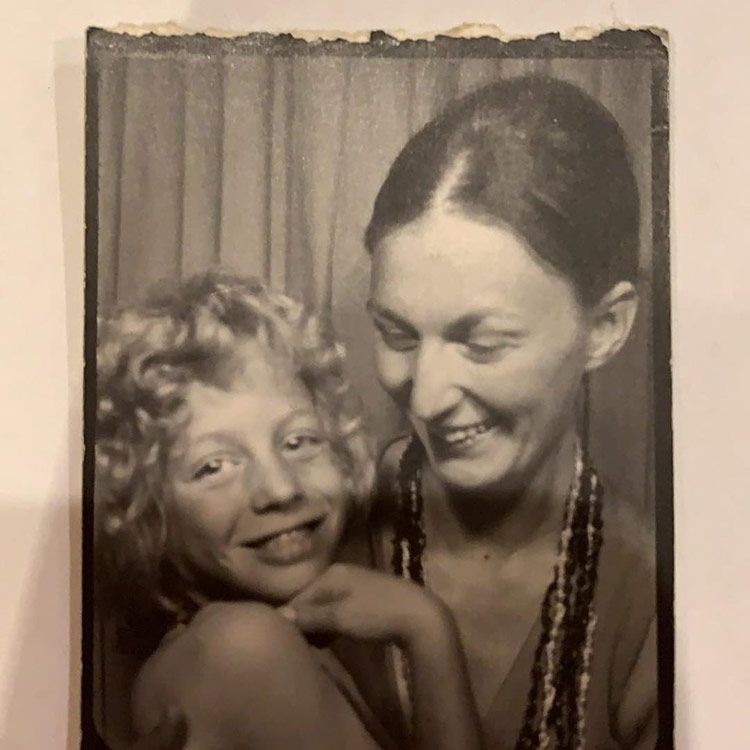 Nathalie Dion is a freelance children's and editorial illustrator based in Montreal. She graduated with a degree in design arts from Concordia University. Her work has been published around the world and has received many accolades, including nominations for the Governor General's Literary Award, the Elizabeth Mrazik-Cleaver Award nomination and a citation from the Prix Espiègle. She has also created illustrations for the Boston Globe, Dialogue MDmagazine, Parents magazine and Family Circle magazine.
• Recommended Reads, 2023 TD Summer Reading Club
• SCBWI 2023 Golden Kite Award for Picture Book Illustration
• 2022 Elizabeth Mrazik-Cleaver Canadian Picture Book Award, Honour Book
"A lovely, quiet work, this will resonate with young children who themselves may find the world a bit frightening. There are good lessons to be learned here about courage, fortitude, and friendship."
—School Library Journal
"Using spare, evocative prose, Maclear depicts Kumo's journey to become braver and make cloud friends, discovering her place in the sky and gaining confidence along the way…A quiet, satisfying tale about being brave enough to take that first step."
—Kirkus Reviews
"Maclear writes a tale as light and lilting as its cloud hero. Kumo, whose "only wish was to float unseen," panics when she's tapped for cloud duty…Dion emphasizes the natural forms of Kumo and her fellow clouds, creating distinctive shapes that bear just the suggestion of facial expressions in this memorable story about coming into one's own."
—Publishers Weekly
"Kumo (which means "cloud" in Japanese) is a touching fable…Dion's vivid illustrations, inspired by Impressionist paintings, reflect the sky's expressiveness and do an excellent job of supporting the story and filling in subjective details about the characters, like the daydreamer's visions of cloud rabbits, cars, and elephants. Sprinkled with Japanese vocabulary, Kumo will impart a new appreciation for clouds and show readers how it can sometimes be frightening to step into the world, then reassuring them that others are willing to help when we overcome our bashfulness."
—Quill and Quire (starred review)
"Kids who find the outside world a touch disconcerting will see in Kumo a kindred spirit. The images soothe and comfort as Kumo finds an ability to do what she has been asked to do, and to find friendship along the way to doing it."
—Sal's Fiction Addiction
"After reading this book, young and old readers alike are sure to gain an even greater appreciation for clouds. Every time we look up at the sky, we'll likely think of Kumo."
—Montreal Review of Books
"The story is about Kumo, a cloud, becoming detached from her group of clouds, nervously floating away and travelling through neighbourhoods as the weather changes.  The story is this beautiful, sort of very tranquil palette — very sort of lilac and blue, and she floats around the world. You learn a little bit about what clouds do, like how they pick up water over the lake and then dump it down in a field. But you also, as a child, learn about how it's OK, sometimes, to have to go out and do things on your own."
—Becky Toyne, CBC
"Kyo Maclear's touching story about shyness shows how little Kumo changes her anxious feelings to confidence by being active and enjoying the beauty and friendships of the world around her. Maclear's style of prose is almost poetic and adds a gentleness to the subject of bashfulness which can be so difficult for young children."
—CM Reviews