The Liszts
Illustrated by Júlia Sardà
An offbeat story of a list-loving family, an unexpected visitor, a raft of balloons, and a boy brimming with big questions.
The Liszts make lists. They make lists most usual and lists most unusual. They make lists in winter, spring, summer and fall. They make lists every day except Sundays, which are listless. Mama Liszt, Papa Liszt, Winifred, Edward, Frederick and Grandpa make lists all day long. So does their cat. Then one day a visitor arrives. He's not on anyone's list. Will the Liszts be able to make room on their lists for this new visitor? How will they handle something unexpected arising? Kyo Maclear's quirky, whimsical story, perfectly brought to life with the witty, stylish illustrations of Júlia Sardà, is a humorous and poignant celebration of spontaneity. (From the publisher)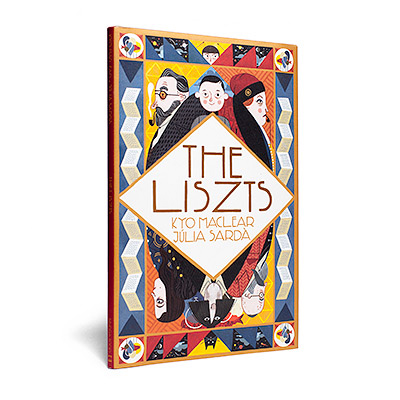 Canada/US: Tundra Random House, 2016
UK/Europe: Andersen Press, 2016
French World Rights: La Pastèque, 2017
Korea: Noran Sang Sang, 2017
Italy: Rizzoli, 2018
World Spanish Rights: Impedimenta, 2018
Russia: Polyandria, 2020
Croatia: Profil Knjiga, 2022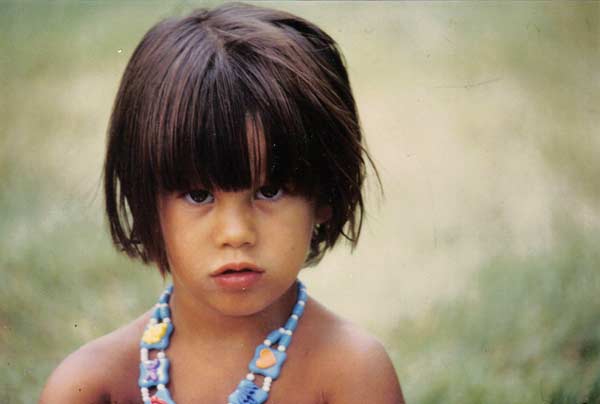 Júlia Sardà was born in Barcelona in 1987. As a child she saw her father Jordi Sardà drawing and painting, and he became her first and biggest artistic influence. From 2007 to 2010 she studied illustration and other disciplines in a school named Joso, the University of Fine Arts and Massana School in Barcelona. Then she started working and she realized that what she enjoyed more was editorial illustration so slowly she focused her efforts in this direction.
Júlia has had the pleasure to illustrate great books like The Wonderful Wizard of Oz, Alice in Wonderland and Charlie and the Chocolate Factory among others. Recently, she has started to make picture books such as The Liszts. "I feel like a new world of possibilities between writing and drawing is opening in front of me, so I'm very excited."
2018 White Raven Award, International Youth Library, Winner
2018 TD Summer Reading Club
Best of the Year, The Times (UK)
"Reminiscent of the best nonsense children's books, Maclear's wry tale oozes pure whimsy. The text revels in offbeat sincerity, wringing chuckles out of juxtapositions and amusing dialogue… Simply enchanting in all its quirks."
—Kirkus
"Sardà's stylish spreads carry a whiff of Wes Anderson, with dark woodwork and dark humor, too, as in a spread of the family, fully clothed, sunbathing by their empty pool while Edward sits glumly on the diving board. The joy shared by Edward and the visitor lifts the story out of its velvet-draped languor."
—Publishers Weekly
"Completely original, wonderful to look at, funny and intriguing, this is one to add to your list of must-haves."
—Lovereading4kids
"Text and art beautifully combine to draw the reader in to revel not only in artifacts and lavish detail, but the wide-open spaces of the unknown."
—Quill and Quire
"Kyo Maclear's The Liszts, illustrated by Júlia Sardà, who lives in Barcelona, is a lot like Edward Gorey meeting Charles Addams in a bar and the two buy Anderson a drink…To call this highly stylized story quirky doesn't quite cut it. Both text and art are deliciously bizarre and dark-humored."
—Julie Danielson, Kirkus
"This title feels familiar and yet entirely one of a kind; it is the Addams Family mashed up with a Wes Anderson movie, as illustrated by Edward Gorey, with a touch more color and magical realism. And in the end, the moral is an important one: leave room at the end of your list "just in case something unexpected comes up." VERDICT An entirely unique book, ideal for one-on-one sharing, with rich illustrations and a quaint story worth poring over."
—School Library Journal
"Illustrated in a gilded art-deco style, every page could be an art print hanging in a Parkdale apartment (on one page, Winifred, the oldest child, is listening to Nina Hagen and Radiohead records)."
—The Globe and Mail
"Kyo Maclear's story is a joy; Julia Sarda's illustrations are dark, dream-like, detailed."
—The Sunday Times (UK)
"A whimsical new title from Kyo Maclear, who has become one of the country's best picture-book authors, The Liszts tells the story of a peculiar family obsessed with making lists. Julia Sarda's illustrations are marvellous, too."
—Mark Medley, Books Editor, Globe and Mail
"Dour and dire and wonderful. The kind of book that reminds you of a slightly more perky Edward Gorey, if he were to be combined with, say, Lisa Brown. This is one of those books that appeared on Travis's list as well, and one of his commenters wrote, "I'm giving it extra points for also including a photo of Sigourney Weaver in Alien on the "heroes" wall. Though what Mary Poppins did to get on the "villains" wall, we may never know." I couldn't have put it better myself. It's utterly charming in its weirdness. I'm a big fan."
—Elizabeth Bird, SLJ
"At the heart of this story is a gift of a tiny gem of wisdom that will make your day that much richer… It quietly marries philosophy and fun, creating a space to playfully (and yet seriously) think about the big questions in life without feeling overwhelmed."
—Playing by the Book
"This book is pure delight…I love the way this off-the-wall tale unbolts the doors on an exultant, curious, open mindset that welcomes a thirst for new ideas."
—Orange Marmalade Books
"I can't lie, it was a combination of the punny title, my love for Kyo Maclear's previous works, and the gorgeous artwork and lettering by Júlia Sardà that drew me to the book. But it's the sweet story about making space in your life for the unexpected people and the unplanned for events that puts The Liszts in my list of all-time favourite picture books."
—The Book Wars
"Every image is a delight and each line is perfect in this whimsical story about the Liszt family. Each of the Liszts loves making lists (except on Sundays, which are listless.) One day a mysterious stranger arrives; however, he is not on any of their lists. Reminiscent of Wes Anderson films, this is a wonderful read-aloud with a gentle message for readers of all ages."
—Munro's Books
"The Liszts is not only fun for young readers (ages 5-9), but for adult readers as well."
—Winnipeg Free Press
"The Liszts by Kyo Maclear and Júlia Sardà and is one of the most intensely intriguing books to appear on my shelf in ever such a long time…Celebrating the joy of spontaneity The Liszts is utter perfection and a classic in every sense."
—The Book Sniffer
"The Liszts, by Toronto resident Kyo Maclear (Julia, Child), is a welcome reminder to stay open to the unexpected, and Barcelona resident Júlia Sardà's lovely, surprise-filled, comical, autumnally hued illustrations could not be more perfectly suited to the story. Fans of Edward Gorey's The Doubtful Guest (also about an uninvited guest who never, ever leaves) should immediately add this delightful book to their list."
—Shelf Awareness
"We clearly love a good picture book and we've never hidden our love of an outstandingly quirky picture book that stands apart from all of the rest and 'The Liszts' does exactly that! A totally unique story re-enforcing the need to live for the moment, 'The Liszts' provides an offbeat and unconventional fable and a most memorable one at that."
—Picture Books Blogger
"A goodly dose of plain simple kookiness that has it standing out a mile amongst other children's books…One of the most sparklingly and brilliantly original books we've seen this year – and the sort of book we'd really love to see more of. If you're making your own book purchase list, this needs to be at the very top of it."
—Read It Daddy
"A wonderful literary joke of a story…Questions lead to exploration which leads to a marvelous trip in a fantastically-realized hot-air balloon, followed by a return to the chaos of the family home."
—Canadian Review of Materials
"Kyo Maclear's quirky, whimsical story, perfectly brought to life with the witty, stylish illustrations of Júlia Sardà, is a humorous and poignant celebration of spontaneity."
—49th Shelf
"A lyrical, whimsical and wonderfully-written tale featuring beautiful artwork that will keep kids turning the pages, if not turn them back again for the almost gothic look of the Liszt's colorful world."
—Paradise Bound
"My personal favourite new book for November is a gorgeous illustrated book called The Liszts by Kyo Maclear and Julia Sarda, published by Andersen Press. It's a highly playful story of a list-making family and sumptuously produced – a beautiful gift for children and adults alike."
—Down the Rabbit Hole
"Surely one of the most stylish picture book offerings of the year…this a perfect present for anyone with an artistic eye."
—Books for Keeps
"Admittedly, it's the illustrations of Barcelona artist Júlia Sardà that initially attract one's attention to Kyo Maclear's latest irreverent picture book, but after a single read, it is clear the images are an ideal complement to Maclear's quirky text. The Liszts represents the best qualities of picture books being published today: it's smart, adventurous, visually interesting, and kids love it."
—Quill and Quire
"If I were to describe this book the way clueless customers do at bookshops, I would say that it was golden and made me happy."
—Chance and Physics
"Quirky with gorgeous illustrations and prompts wonderful list making. A great book to share with children who appreciate all the lovely language in the lists. Highly recommended."
—There's a Book for That
"The Liszts, by Toronto resident Kyo Maclear (Julia, Child), is a welcome reminder to stay open to the unexpected, and Barcelona resident Júlia Sardà's lovely, surprise-filled, comical, autumnally hued illustrations could not be more perfectly suited to the quirky, Edward Gorey-esque story."
—Karin Snelson, children's & YA editor, Shelf Awareness
"Whimsical, quirky, and wonderfully illustrated, Kyo Maclear and Júlia Sardà are a winning combination. This is one of those books that I'm not sure who enjoys more, me or my children. A 2016 favorite for sure!"
—Little Lit Book Series
"Beautifully complex and dark, The Liszts is a picture book that stands at the edge of a thousand different classifications. It's poetry, it's art, it's story, and throughout all of that, it's a quiet instruction to value the arrival of the unexpected and the different within your life… It's a book that is beautifully produced but also one which thrives on an almost Gothic edge of otherness."
—Did you Ever Stop to Think
"The Lizsts is instantly appealing. Its quirky Tove Jansson-style storyline about a kooky family who all compulsively write lists about everything (usual and unusual), and an unexpected visitor who is on nobody's list. The lush and detailed illustrations filled with patterns and typography beg to be pored over. The book is a great joy…The Lizsts is a little like a Wes Anderson movie in a picture book."
—The Small Batch List
"Maclear's quirky tale of embracing the unexpected is perfectly complemented by Júlia Sardà's enchantingly melancholic illustrations. Sardà's shadowy palette, carefully-composed images, and hand-lettered text contribute to an aura of whimsical solemnity. … In a time when information is increasingly available as point-form snippets, The Liszts is a valuable reminder to explore the world and find joy in its crazy unpredictability."
—National Reading Campaign
"The Liszts is a unique picture book that encourages the reader to be open to different opportunities and experiences in life. It teaches the importance of flexibility in order to be present and fully participate in life. This is a wonderful picture book for kids ages 5-9."
—The Caterpillar Corner
"The story is written with amazing economy, with a light, whimsical tone, and leaves much to the imagination of a young reader. Meanwhile, that imagination is fired by imagery sparkling with magic and humor and a hint of affectionate teasing."
—A Fort Made of Books