Dear Friends:
It's time for me to make my annual appeal for donations to Word-Play. I'm not great at asking for money but I'm besotted with this organization! We're growing readers! What could be better? Every time I think of Word-Play my booky heart swells….and I hope your booky hearts will swell too, along with your donations, as you consider supporting the work we do with children to foster a love of reading and writing.
Over the last 12 years, this small volunteer-run organization has been transformative for many of the kids who participate. Some come from families where English is not spoken at home, others are recent immigrants, others have been highlighted by their teachers as struggling with reading and writing.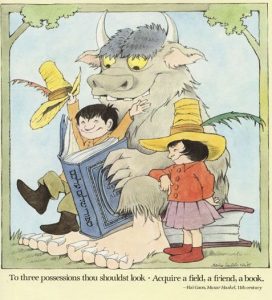 Each week, kids happily file through the door of the indie bookstore, TYPE, on Queen West and head to the basement where we run free after-school programs that engage them with books and ideas. Our fun, play-based approach turns what can feel like a chore to many children, into what we hope will be a lifelong passion.
I truly hope you'll keep us in mind if you're looking for holiday gift ideas or a place to make a charitable donation (receipts provided.) Whatever amount—$20, $50, $100 or more—the donation will go directly toward programs that benefit kids who really need them. We use these funds to pay for healthy snacks, arts' supplies, books, honorariums for our program coordinators as well as for visiting artists and writers. We are excited to be launching a new Young Adult Book Club program in 2019.
Please go to our website www.word-play.ca and, if the spirit moves you, click on the DONATE button. While you're at the site, have a look at all the great work Word-Play does, and please spread the word.
Love, Kyo xx
p.s. Hearty thanks to Tundra Books, Groundwood Books and Owlkids who all generously donated books this season to replace the ones we lost to fall floods. I love our community. <3