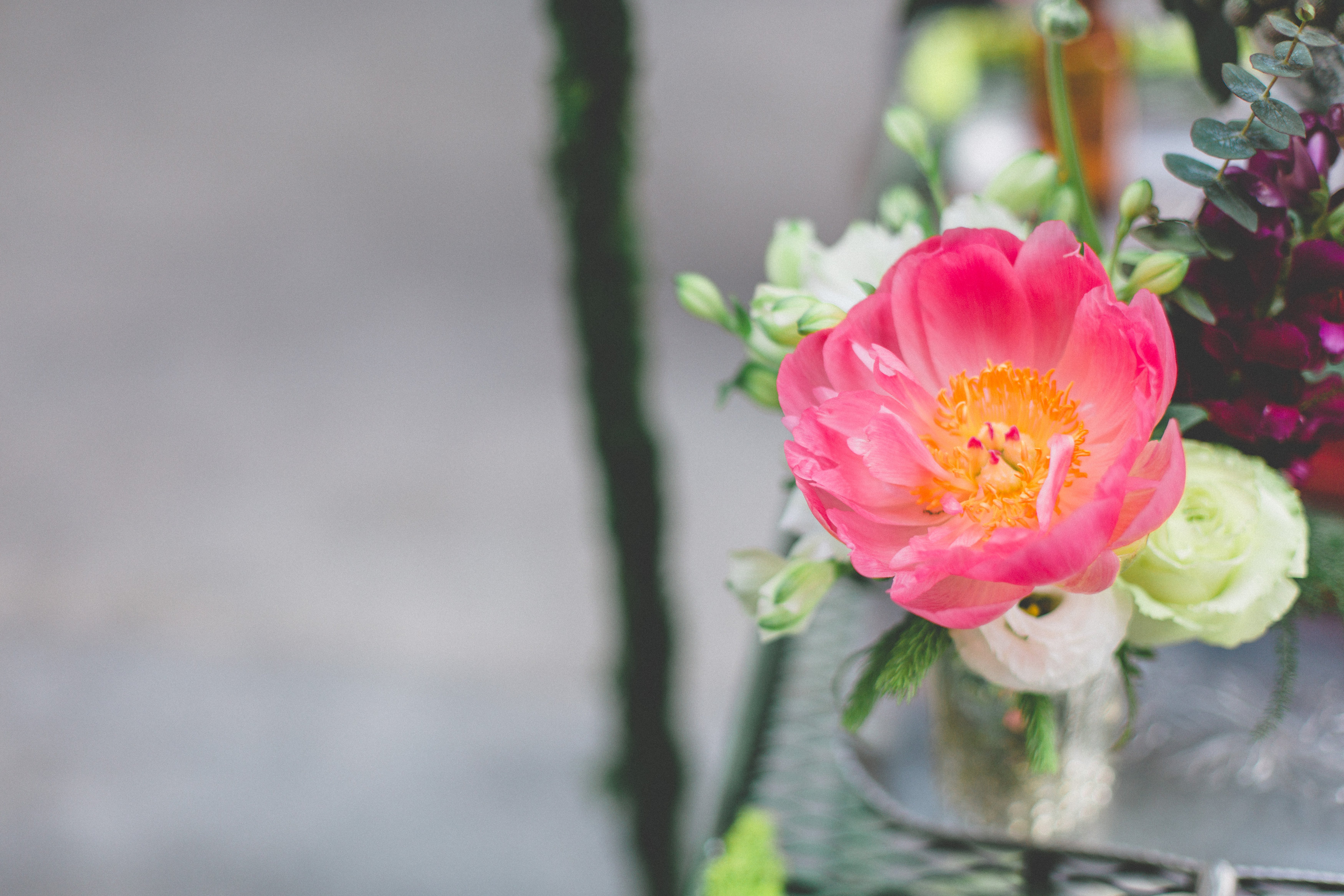 I wrote this in Spring and forgot to post….but today (Elsa Schiaparelli's birthday) seems as good a day as any to share a little pink…
I love spring walks. I love the bright bursts of flowers in our garden—beginning with the first tentative crocuses and low-growing scilla. By May, when I walk around our neighbourhood the streets are a riot of color. It's always the pinks that jump into my eyes first and jolt my heart. Rose, coral, watermelon, blush, fuchsia, peach, punch, magenta: I love pink in all hues but in recent years I have come to love hot pink best of all. Brave and bold pink. Schiaparelli pink.
My newest book BLOOM tells the story of Elsa Schiaparelli (or 'Schiap' as she came to be called.) Illustrated by Julie Morstad, the story steeped us in Schiap's life for several years. I've continued to carry a bit of her spirit with me. I think about her as I walk the spring streets. I think of her wandering through Rome as a child, looking everywhere, for the secret of beauty and finding it in the most unexpected and overlooked places—in the bark of a tree and in an upside down shoe, amid snails, beetles, in the dirt beneath her feet.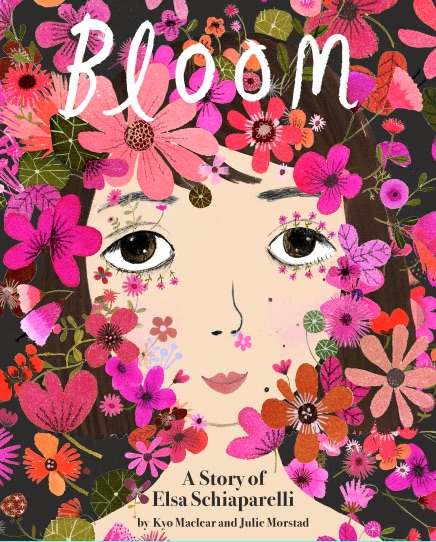 I think of Schiap when I see the swirling pink coat of a woman running down a windy street in combat boots and when I encounter shameless bursts of ranunculus at my cornershop.
Schiap grew up to become a brazen and iconoclastic fashion designer. She defied rules at every turn. She made clothes from fun fur, cellophane, oilskin, tree bark and sack cloth; clothes that looked like clocks and dresser drawers—clothes for boldest women of her time, including Greta Garbo, Katharine Hepburn and Mae West.
In the 1930s, her taste for the unusual led her to collaborate with the Surrealists: Jean Cocteau drew two facial profiles forming a rose-filled vase on the back of one gown. Raoul Dufy and Alberto Giacometti were inspirations. But her most notable collaboration was with Salvador Dali on her famous Lobster Dress— a white organza dress printed with a giant red lobster and immortalized by the Duchess of Windsor, Wallis Simpson, who wore it on her honeymoon.
People were used to fashion being dainty, pretty and graceful. They were not accustomed to hats in the shapes of brains, shoes and lamb cutlets. "A mockery!" some said. But Schiap didn't let this stop her. She says 'no' to the obvious, to the idealized, to the confining. She said 'yes' to the stars and flowers, the fantastical dreams and wishes of her childhood.
Most of all, she said 'yes' to… PINK. Her signature hue was the color of deep hot bougainvillea. Electric. Wild. Confident. And, yes, shocking. She once described it as combining "all the light and the birds and the fish in the world put together."
Today, my sister-in-law Sarah told me that pink reminds her of why she became a florist. Her studio, Rosehill Blooms, flouts convention, using unexpected colour combinations and eclectic local flowers. Schiap would be proud! For Sarah, pink— specifically "the shocking, hot, scene-stealer variety"—will always signal spring's arrival with "the hot sun pelting down on backyard peonies, savoured while they last because their bloom life is brief."
After a long and difficult winter, I think we need all the pink we can find. Pink milkshakes and pink popsicles, retro pink sunglasses, pink hats and pynk pop songs. And, of course: bright blossomy botanic pink. Happy spring everyone. May we all bloom and bloom.
"I gave to pink, the nerve of the red, a neon pink, an unreal pink." —Elsa Schiaparelli