As you can see, this blog hasn't exactly been a hotbed of activity. To resuscitate things a bit, I agreed to take part in this blog tour on the invitation of the very talented and kind Lauren Stringer. Lauren's work is a marvel—lyrical and smart. If you're not already familiar with her book When Stravinsky Met Njinsky (Houghton Mifflin Harcourt), I suggest you get a copy pronto.
The format of this blog tour is to answer four questions and introduce two other writers at the end. So here we go:
1) What am I working on?
Thankfully my writing notebook has not been as empty and forlorn as my blog. I have been busy working on several projects including: 1) a narrative non-fiction book about birds; 2) a graphic novel about singing, a boygirl and Maria Callas; 3) a picture book about a band of solitaries.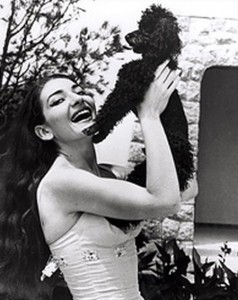 2) How does my work differ from others of its genre?
I find this hard to answer. It feels a bit like being asked: "How does your dog differ from other dogs?" There is so much intra-species variety within the breeds "literary fiction," "memoir" or "picture book biography." A "novel" can be as wildly various as a "terrier." Also: I keep reading the word "differ" as "worse than" or "better than" and neither seem like beneficial comparisons.
3) Why do I write what I do?
I write all over the map (literally and figuratively) but, in general, I write what I do because I like to take a bit of this and a bit of that (usually unlikely people and/or dissimilar things) and see what happens when the two combine. I am also a professional dilettante. I get restless if I'm not investigating something new. I am a writer of the "I think through writing" ilk. On good days, I thank writing for keeping my mind open and considering.
4) How does your writing process work?
On a very mundane level: my process is propelled by routine. It is wonderful to know I am going to wake up at 5:30AM, go to the gym, drop my son off at school, go to a café and writewritewrite, go home for lunch, do some writing-related work (admin, school visits, mentoring or editing), writewritewrite, listen to music, make dinner or go to dinner with friends, read a bit, go to sleep by 10:30PM and then wake up and do it all again tomorrow. If there are weeks of this, I am happy and entranced. The creative benefits of a routine were affirmed for me when I read this interview with Haruki Murakami in the Paris Review. (To quote: "The repetition itself becomes the important thing; it's a form of mesmerism. I mesmerize myself to reach a deeper state of mind.")
On a more general level: my process is bewilderingly slow. Long periods of gestation. Bouts of low morale. Moments when the manuscript feels about as appealing as a cold and wet log covered with giant slugs. Moments of inspiration. Moments of pragmatism—i.e. a final push to finish so as to feed the children.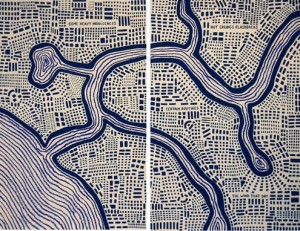 And, last but not least, here are the two fabulous authors whom I've invited to join this tour. They will post their entries on June 23rd.
SARA O'LEARY is the co-creator with Julie Morstad of The Henry Books published by Simply Read: WHEN YOU WERE SMALL, WHERE YOU CAME FROM, and WHEN I WAS SMALL. Their latest book, THIS IS SADIE, will be published by Tundra Books in 2015. Also, in 2015 Sara will be producing a series of baby books for Owl Books. She blogs at http://123oleary.blogspot.com
VIKKI VANSICKLE is the author of the acclaimed Clarissa books (WORDS THAT START WITH B; LOVE IS A FOUR-LETTER WORD; DAYS THAT END IN Y). Frequently referred to as "Canada's Judy Blume," Vikki's most recent middle grade novel, SUMMER DAYS, STARRY NIGHTS, has been called "Summer reading at its best." After obtaining an MA in Children's Literature from UBC, Vikki's career began in bookselling at The Flying Dragon Bookshop, which earned her the 2011 CBA Young Bookseller of the Year award. She is a popular children's lit blogger and is frequently called upon to speak about kids' books for radio panels, conferences, and as Lainey Gossip's YA mentor! Currently she balances writing with her duties as the Marketing and Publicity Manager for Young Readers at Penguin Canada. She blogs at http://vikkivansickle.wordpress.com/
(Images: "Maria Callas with her Poodle"; "You Are Here Personal Geographies and Other Maps of the Imagination" by Katharine Harmon)