"Mother's Day was that weekend and the teacher told us to make something but she didn't specify what. All she said was "make something your mother would like" (she wasn't very helpful) so I thought for a while and then I thought my mother likes cute things. So I settled on this idea. I took such a long time to think that everyone took all the art supplies and all that was left was an acorn, a few beads, a pinecone and some felt. But that was all I needed to make Oscar.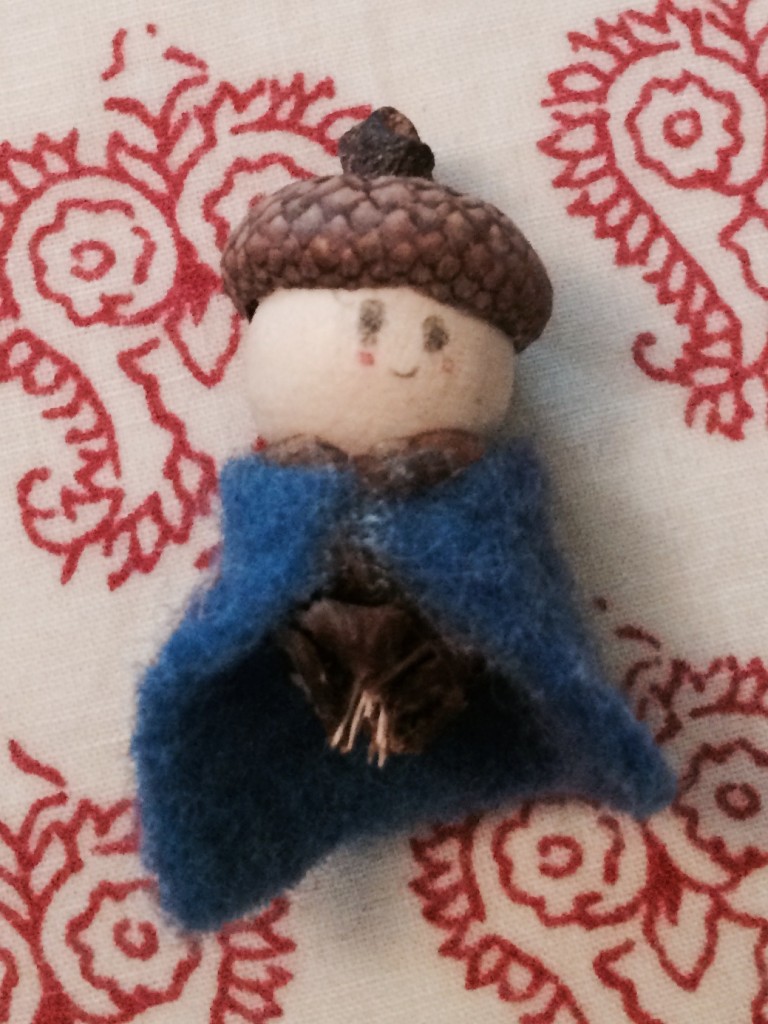 Here is how you do it:
Step 1 take the cap off the acorn
Step 2 glue the acorn cap onto the bead
Step 3 draw a face
Step 4 glue the bottom of the head to the pinecone
Step 5 cut the felt into a rectangle
Step 5 wrap the felt around the pinecone
Step 6 glue the felt on
Step 7 enjoy!
To conclude my mother loved the gift. She said it was adorable.
THE END
(p.s. This is a true story.)"