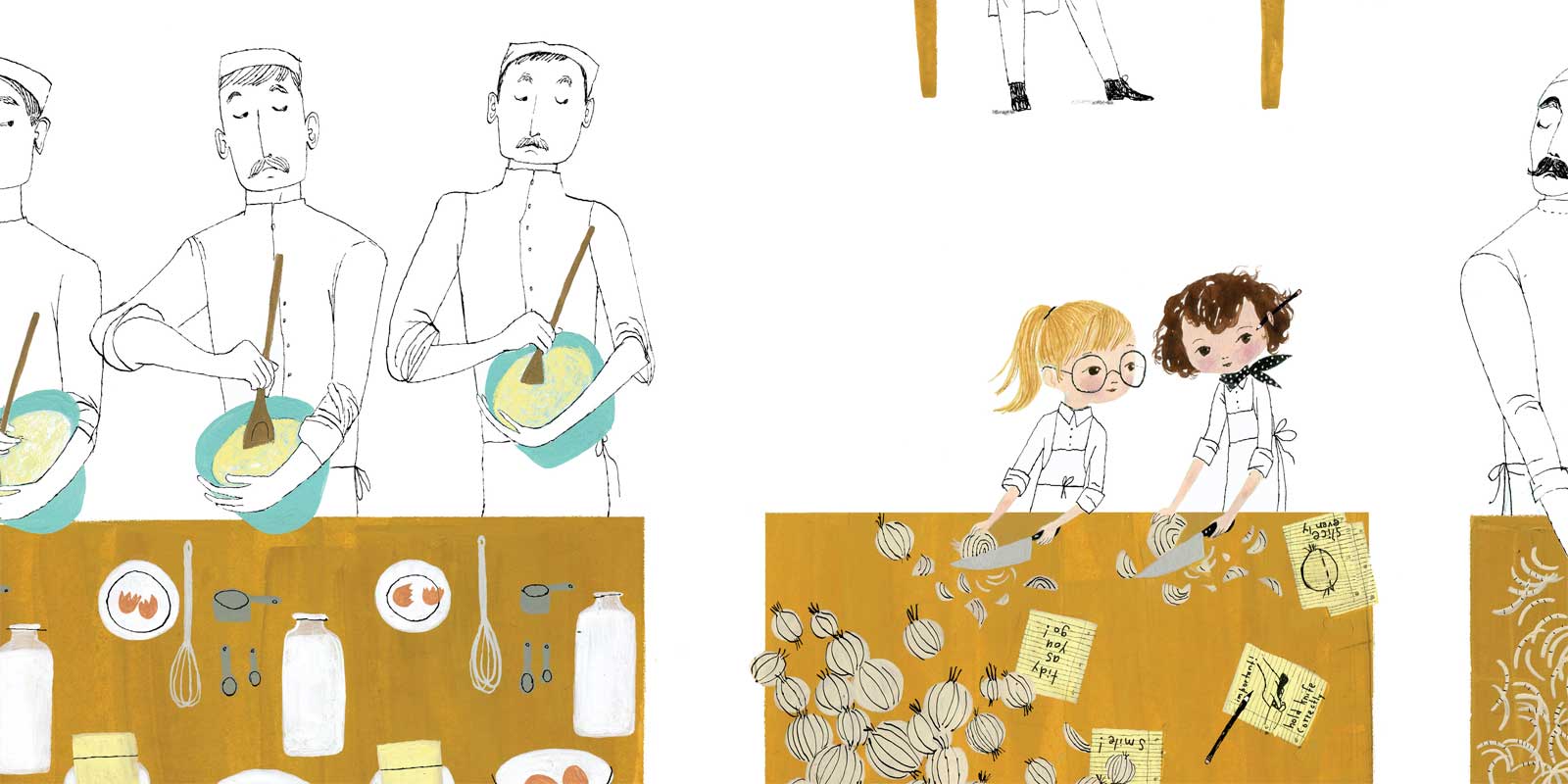 A book of friendship, food and unhurried delights that has been specially cooked for all ages.
Julia and Simca are two young friends who agree that you can never use too much butter — and that it is best to be a child forever. Sharing a love of cooking and having no wish to turn into big, busy people who worry too much and dawdle too little, they decide to create a feast for growing and staying young. A playful, scrumptious celebration of the joy of eating, the importance of never completely growing up, and mastering the art of having a good time, "Julia, Child" is a fictional tale loosely inspired by the life and spirit of the very real Julia Child — a story that should be taken with a grain of salt and a generous pat of butter.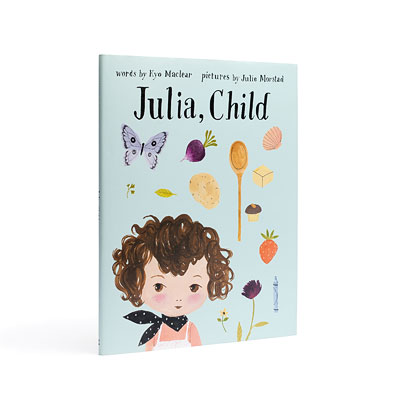 To pur­chase Julia, Child by Kyo Maclear, please visit your local inde­pen­dent bookseller.