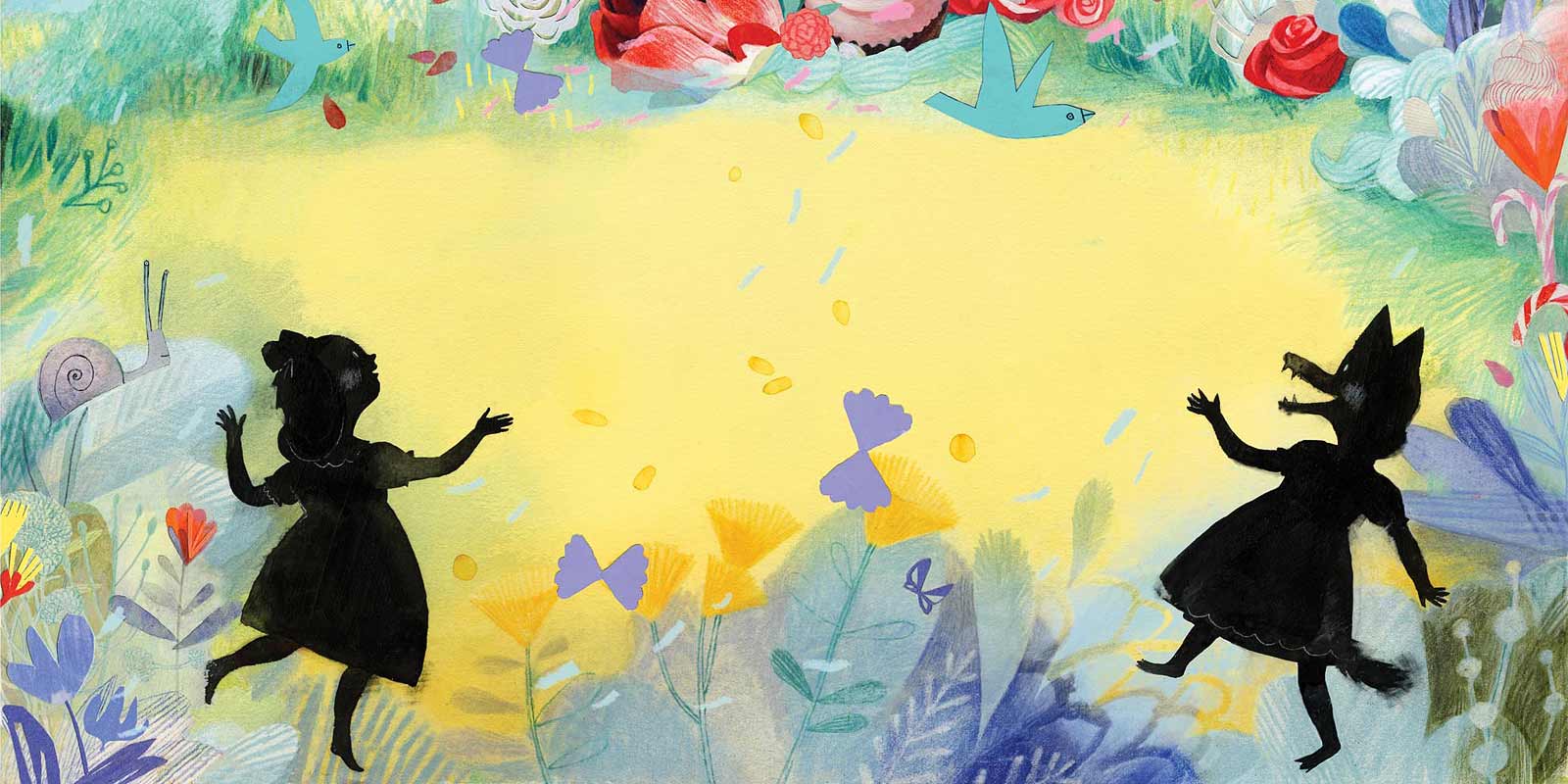 From the makers of Spork, a story of two sisters, one blue, the other radiant, both brimming with imagination.
Vanessa's sister, Virginia, is in a "wolfish" mood — growling, howling and acting very strange. It's a funk so fierce, the whole household feels topsy-turvy. Vanessa tries everything she can think of to cheer her up, but nothing seems to work. Then Virginia tells Vanessa about an imaginary, perfect place called Bloomsberry. Armed with an idea, Vanessa begins to paint Bloomsberry on the bedroom walls, transforming them into a beautiful garden complete with a ladder and swing "so that what was down could climb up." Before long, Virginia, too, has picked up a brush and undergoes a surprising transformation of her own. Loosely based on the relationship between author Virginia Woolf and her sister, painter Vanessa Bell, Virginia Wolf is an uplifting story for readers of all ages.
Editions:
Canada/US: Kids Can Press, 2012
French World Rights: La Pastèque, 2012
Brazil: Edicoes SM Ltda, 2013
Spain: Ediciones Jaguar, 2014
Italy: Rizzoli Editore, 2014
Argentina/Latin America: La Bestia Equilátera, 2014
Theatre Rights (France, Switzerland, Belgium): Compagnie Larousse, 2014
China: Guangxi Normal University Press, 2015
Korea: Sanha Publishing Co, 2015
Japan: Kijitora Publishing Inc, 2015.
Slovenia: Zala založništvo in izobraževanje, 2017
Dutch World Rights: Uitgeverij De Eenhoorn (Belgium), 2017
UK, Australia, NZ: Book Island, 2017
Complex Chinese Language: Worldfield Publishing Ltd., 2017.
Turkey: TEAS Yayincilik A.S., 2017
Iran: Fatemi Publishing Co., 2017
Theatre Rights (Slovenia): Ljubljana Puppet Theatre, 2017
Theatre Rights (Canada/English): Carousel Players, 2018
Croatia: Planet Zoe, 2019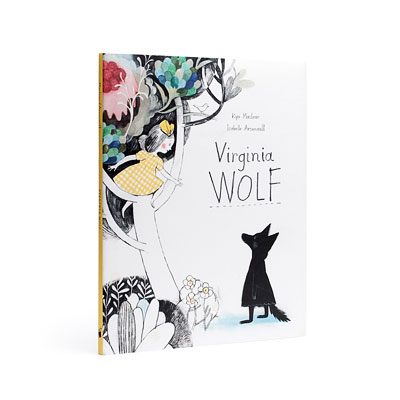 To purchase Virginia Wolf by Kyo Maclear, please visit your local independent bookseller, or order online from Kids Can Press.