The Big Bath House
Illustrated by Gracey Zhang
A joyful celebration of Japanese cultural traditions and body positivity as a young girl visits a bath house with her grandmother and aunties.
You'll walk down the street / Your aunties sounding like clip-clopping horses / geta-geta-geta / in their wooden sandals / Until you arrive… / At the bath house / The big bath house.
In this celebration of Japanese culture and family and naked bodies of all shapes and sizes, join a little girl — along with her aunties and grandmother — at a traditional bath house. Once there, the rituals leading up to the baths begin: hair washing, back scrubbing, and, finally, the wood barrel drumroll. Until, at last, it's time, and they ease their bodies — their creased bodies, newly sprouting bodies, saggy, jiggly bodies — into the bath. Ahhhhhh!
With a lyrical text and gorgeous illustrations, this picture book is based on Kyo Maclear's loving memories of childhood visits to Japan, and is an ode to the ties that bind generations of women together.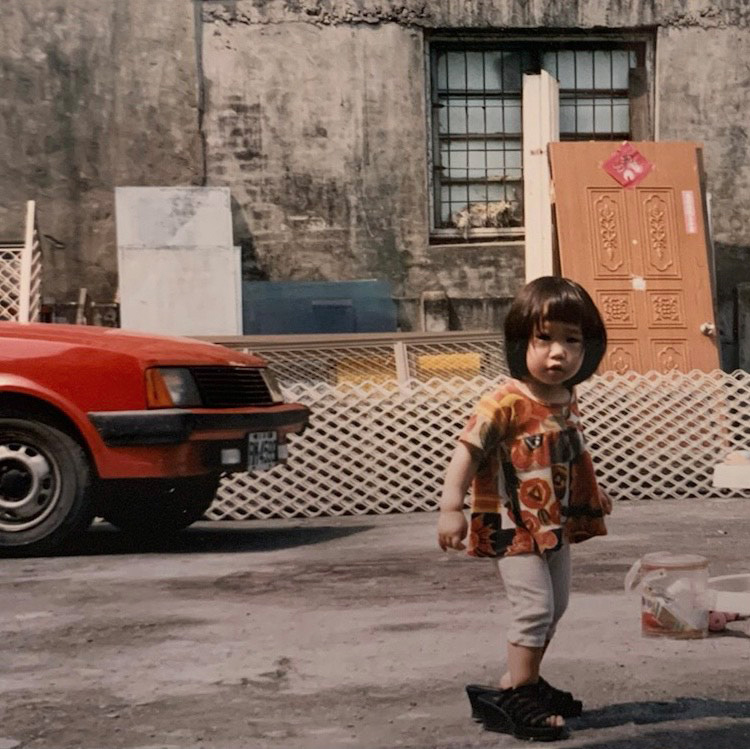 Gracey Zhang was born and raised in British Columbia, Canada, she received
her BA in Illustration from the Rhode Island School of Design. She now
resides in New York where she can be found scribbling away at her desk when
she's not window watching from the train.
• Publishers Weekly Best Books 2021
• Kirkus Best Books of 2021
• Horn Book Fanfare 2021 List
• Evanston Public Library's 101 Great Books for Kids 2021: Picture Books
• The New York Public Library's 2021 Top Ten Best Books for Kids
• NPR 2021 Books We Love
• The Globe 100 for 2021
• CBC Best Canadian picture books of 2021
• 10 incredible books to help young girls to know their value, MSNBC
• 2022 Rise: A Feminist Book Project Top Ten
• A Mighty Girl's 2021 Books of the Year
• 2022 Cooperative Children's Book Center's Best-of-the-Year List
• ALSC Notable Books, 2022
• Finalist for 2022 Governor General's Literary Award for young people's literature—illustrated books
"A must-have celebration of cultural understanding and community—and the joy of family."
—Kirkus (starred review)
"Maclear and Zhang portray with great warmth the nourishment offered by this cultural institution, making clear to readers the ritual's cozy, home-away-from-home feeling. In this treasured familial memory grounded in a specific place, tender nakedness resolves into an undressing of both emotional and physical selves."
—Publishers Weekly (starred review)
"The text mirrors the mood—quick rhymes describe the excitement of arriving and the fun of soaping up, then longer sentences slow down and quiet as the group walks home in the dark. Zhang's buoyant illustrations in ink, gouache, and watercolors match the water-focused story with transparent, watery hues anchored by strong black outlining. Young audiences will giggle at all the naked bodies in the book, while adults will appreciate the body-positive descriptions: 'You'll all dip your bodies, / your newly sprouting, / gangly bodies, / your saggy, shapely, / jiggly bodies, / your cozy, creased, / ancient bodies. / Beautiful bodies.'"
—The Horn Book (starred review)
"The book is infused with great tenderness as it chronicles a child's supremely happy memory. In its final image, Baachan and her granddaughter hold hands. "Someday," Maclear writes, "you'll find the words, / but for now, / you have this." That Maclear finally found the words is a gift to readers."
—BookPage (starred review)
"The lilting, occasionally rhyming text is redolent with familial love and the joy of a special shared experience, and Maclear is especially deft at evoking the way affection transcends language barriers… a warm and tender story of time with beloved distant family."
—Bulletin of the Center for Children's Books (starred review)
"As captured by the closed eyes and gleeful expressions of the bathers, along with their "chorus of one long breath: Ahhhhh," the relaxation and delight experienced by all in partaking in the bath house is evident. Lyrical language featuring occasional rhymes in a second-person narration guide young readers along themes of family and body positivity…in this stunning and welcoming addition."
—Booklist
"When I first saw The Big Bath House by Kyo Maclear, illustrated by Gracey Zhang I instantly adored it. The title envelopes you in this warm, caring family in Japan. [Here] is a book that dares to tell a loving story about women going to the bath house to get clean together."
—Elizabeth Bird, School Library Journal
"A rambunctious and exuberant trip down memory lane as Maclear takes us into the bath houses she went to during childhood visits to her grandmother in Japan."
—The Globe and Mail
"In addition to introducing readers to the traditional Japanese bath house, this book is also a love letter to family, and to bodies! It's delightful to see the little girl's relationship with her grandmother and family, and it's refreshing to see all bodies represented as a completely normal part of life."
—Ciarra Chavarria, MSNBC
"An exceptionally refreshing, glorious celebration of family, culture and community."
—Canadian Children's Book News
"Vancouver native Gracey Zhang, now based in Brooklyn, N.Y., used ink, gouache and watercolour paints to depict the joyful family gathering at the bath house and the "newly sprouting, gangly bodies" interacting naturally with "cosy, creased, ancient bodies."
A beautiful book and highly recommended."
— The Montreal Gazette
"Maclear has written a wonderful book that all ages can enjoy and take away from. It presents a great opportunity to talk about body image with children and to help them understand that all bodies are beautiful. The Big Bath House offers another look into a different culture, and how family and traditions can overcome distance and difference in language."
—CM Reviews
"The Big Bath House is an exemplar , with its scenes of people utterly at home in their bodies, unabashedly pursuing physical and relational pleasure.
—Lithub
"I'm lucky to still have a grandmother in my life. I shared The Big Bath House with her and despite her exhaustion from chemo treatments and battling illness she lit up at the sight of the book. She read the book out loud and smiled as she turned the pages, enjoying the rhymes and phrases. My mother joined us and three generations of women were wrapped in joy— I have no higher praise."
—International Examiner