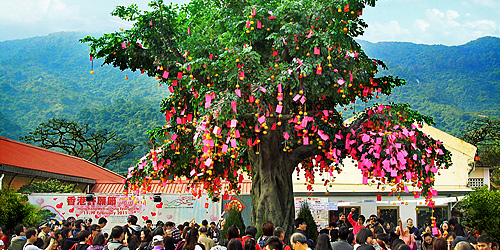 There are wish trees all over the world. There is a wish tree in Scotland that carries wishes for the environment. If you visit Turkey, you might see a mulberry tree covered in white ribbon wishes. In Japan, people write wishes on small pieces of colored paper during the summer Tanabata festival and hang them on bamboo trees. In Hong Kong, there are two ancient banyan trees that attract wish makers from all over the world during the Lunar New Year.
Some wish trees are very old and sturdy. Others are young and can barely support the weight of all the hopes and dreams tied to their branches. From a distance, the wishes look like beautiful blossoms.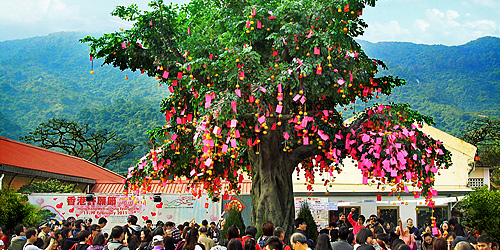 If there is a nice tree in your garden or in a nearby park, you might make it your Wish Tree. You could write your wish on a small piece of paper and tie it to a branch, watch it blow in the wind, and wait to see what the future brings. You could even hang a sign on the tree that says "Make a Wish" and invite your friends and neighbors to join you.
What You Will Need:
A tree with low branches.
String or Ribbon.
Decorative paper strips or paper shapes.
Hole punch.
Permanent markers.
A community of wish makers.
(Image: Lam Tsuen Wishing Tree in Hong Kong.)