As many others this morning, I was saddened to learn of the passing of Chris Marker. He was such a notoriously private man, so playfully elusive, he loomed so large in my mind, that I was shocked to see a photograph of him in the newspaper. Could it be that Chris Marker was a mere mortal? In all the years that I had followed his work (from Sans Soleil to The Koumiko Mystery and beyond), how could I have gathered so little biographical information about him? (What I "knew" before today: He worked with Alain Resnais on Night and Fog. He named himself after a magic marker.) Now I have a bit more data (thanks to the obituaries) but none of it changes the essentials: Marker was a brilliant shapeshifter, an artistic visionary, a true anticolonial globalist. Throughout my twenties, he was very important to me. I rushed to see his films whenever they were screened (too seldomly) at Cinemateque. I even used his work as a litmus test for potential boyfriends. I will forever hold him in my pantheon of inspirations and mavericks. Chris Marker may have been a mere mortal but he was one that aggrandized my notions of what it means to be a creative and empathetic person.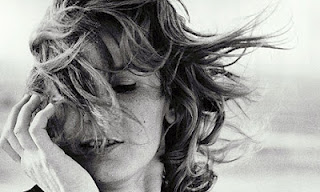 "Things that Quicken the Heart" (for Chris Marker):
1. Art that is ostensibly about one thing (i.e. African art) but really about another (i.e. French colonialism). See—Statues Also Die.
2. Any filmmaker who bravely wears his/her heart and politics on his/her sleeve. ("Trying to give the floor to people who haven't got it, and, when possible, to help them to find their means of expression.")
3. The Narita Airport protest scene in Sans Soleil. (A man I knew appears for a brief moment.)
4. Any artist who knows that digression and free association are not simply formal strategies but are ultimately ways of reaching beyond the known and sanctified to the mysterious and marginalized.
5. The moment in The Koumiko Mystery when Chris Marker (in Tokyo for the '64 Olympics) settles his camera on a face in the stadium crowd, that of a young Japanese woman named Koumiko.
6. Any artist who loves cats enough to use one as his surrogate. (See—Agnès Varda's The Beaches of Agnes.)
7. Any filmmaker who is admiring and grateful enough to create paeans to peer filmmakers. See—A.K.: Akira Kurosawa and One Day in the Life of Andrei Arsenevitch: Andrei Tarkovsky.
8.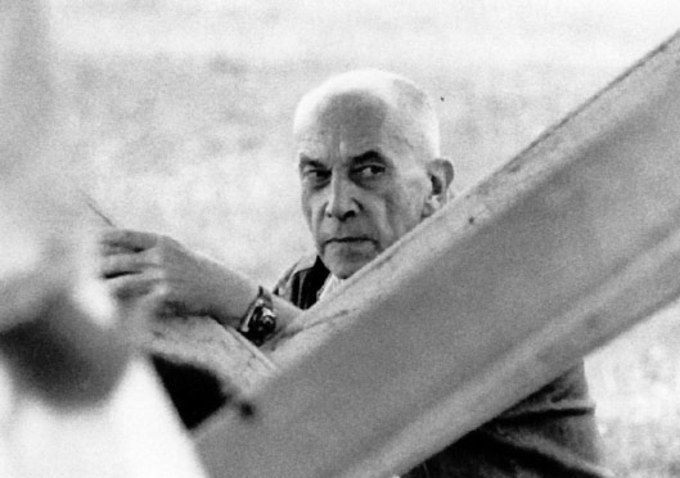 (Photos: Still from La Jetée; portrait of Chris Marker.)