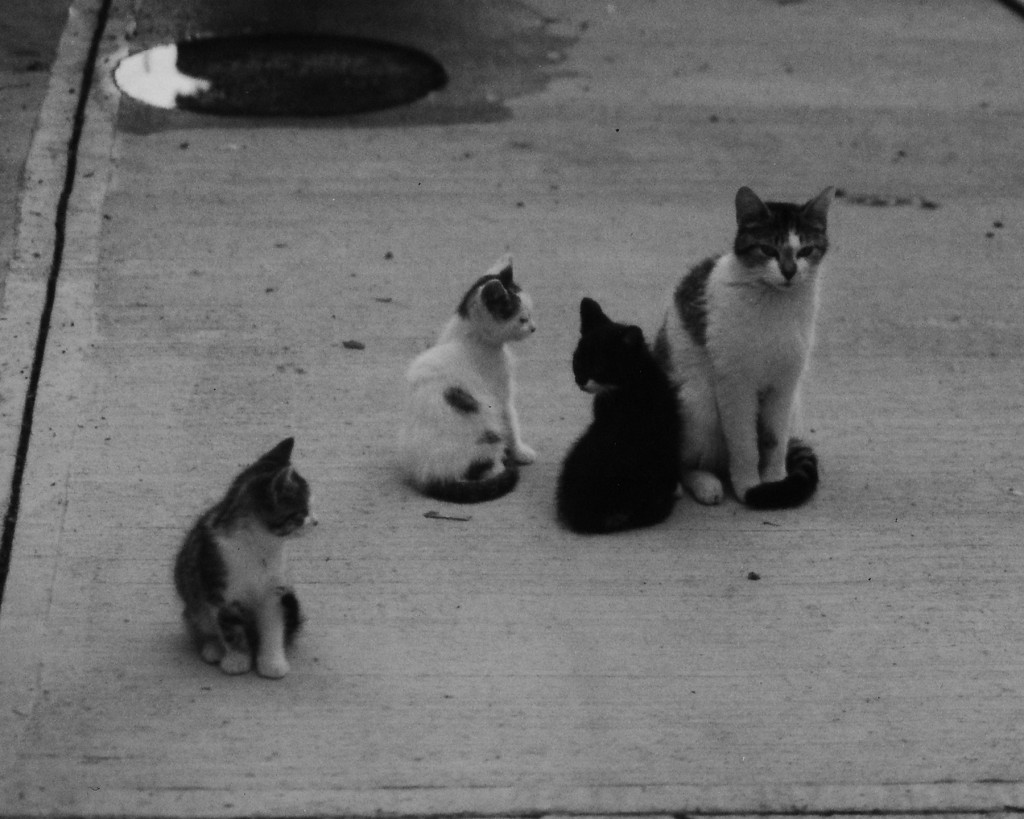 I miss the reading. Or rather I miss the way she used to lie on the pages I were reading. I miss the way she used to lie on things—old records, folded newspapers, coats, manuscripts. (If there was a rectangle in the room, she would come and lie on it.) I miss her being near me and nudging me to work. I miss the way she would sit facing the wall, staring at it in great contemplation. I miss her gentle bossiness. I miss her nightly need for warmth and reassurance and how this need filled and taught me. I miss her sensing my own need.
Mimi shared our story for seventeen years: the changing homes and furniture, the people who wandered in and out, the babies that arrived, the brother cat that died…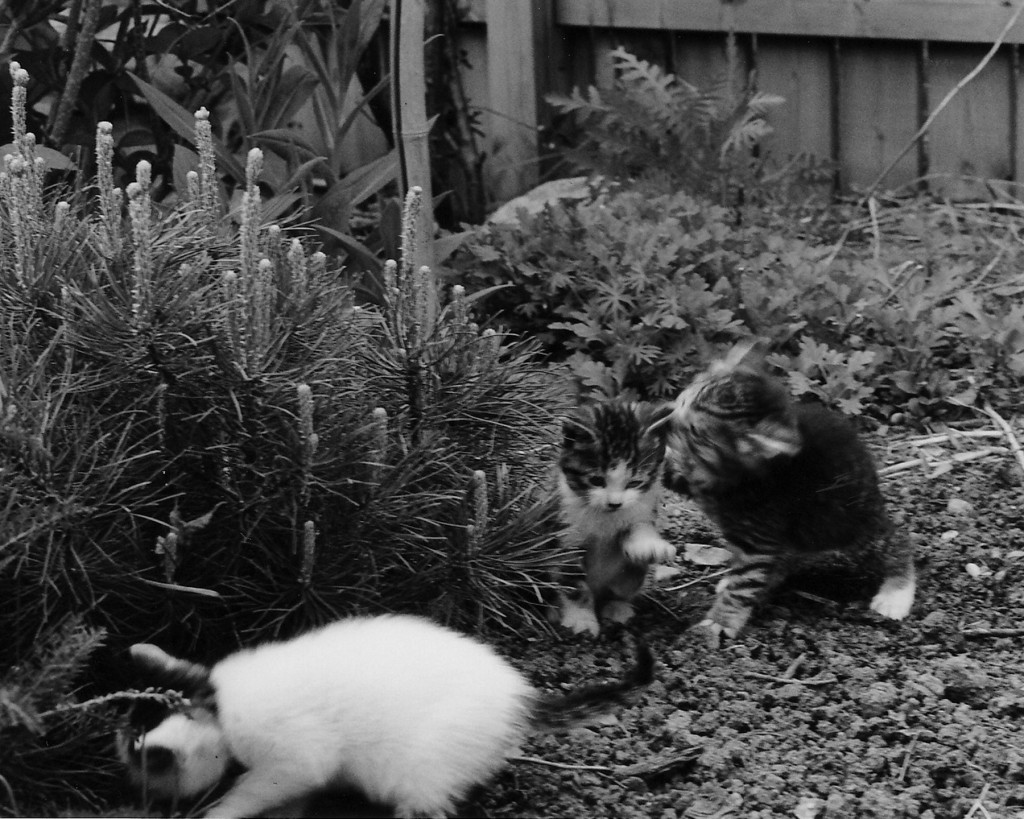 I wrote about "Mimi, My Muse" here.
It has taken me a week to stop seeing and hearing her everywhere. Now the silence is the hardest part. It's as if a vital track suddenly went missing in the mix. Our familiar house song has lost it's percussive (pitter-patter) heart.
It made me happy this week when my friend Brenda dropped off these photos. This is where our story with Mimi and Harpo began. In Brenda's garden. On a warm spring day in 1997.
(Top: Mimi far left. Bottom: Mimi in the middle, fending off Harpo.)