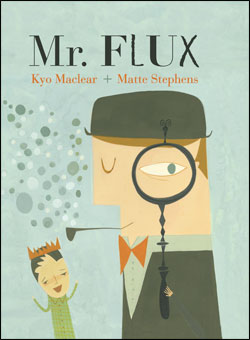 Mar­tin and his neigh­bors eschew change until eccen­tric Mr. Flux moves in and shows them that change can be big or lit­tle or even fit inside a box, and needn't be at all scary. A tongue-in-cheek tale loosely inspired by the 1960s art move­ment known as Fluxus.
---
Virginia Wolf
From the mak­ers of Spork, a story of two sis­ters, one blue, the other radi­ant, both brim­ming with imagination.
---
Spork
A whim­si­cal cel­e­bra­tion of hybrid iden­ti­ties, Spork is a "multi-cutlery" tale for all those who have ever felt like a mis­fit or won­dered about their place in the world.