Kyo Maclear is a self-professed spork — her father is British and her mother is Japanese. She was born in England, but moved to Canada at a young age. Kyo now resides in Toronto where she shares a home with two children, a cat, a musician and a lot of books.
Spork, the story of a mixed kitchen utensil and Kyo's debut book for children, was originally conceived with her husband to celebrate the birth of their first child. Virginia Wolf, her second collaboration with Isabelle Arsenault, is loosely based on the relationship between Virginia Woolf and her sister Vanessa. It was written for those with occasional-sadness and for those who love them. Mr. Flux, her latest book and first (exciting!) collaboration with Matte Stephens, is a playful celebration of change, unlikely friendships and even-unlikelier art.
In addition to writing for children, Kyo is also a widely published essayist and novelist. She is represented by Jackie Kaiser of Westwood Creative Artists.
For more information about her writing for grownups, please visit:
www.kyomaclear.com
---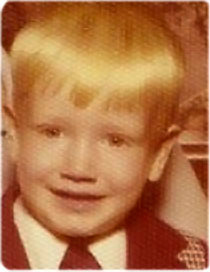 Matte Stephens is a Mid-Century enthusiast and a lover of modern design. He especially loves Charles and Ray Eames, Alexander Girard, George Nelson/Irving Harper and fine artists of the same era such as Ben Shahn and Paul Klee. He also loves his cat Simon, wife Vivienne and painting with gouache.
He lives in Peterborough, New Hampshire. Mr. Flux is his first children's picture book.
You can visit Matte at: www.matteart.net
---
Isabelle Arsenault is a Montreal based illustrator. After her studies in Graphic design (UQAM, 2001), she was drawn naturally toward the fascinating world of illustration. Her work has been published and recognized in newspapers and magazines throughout North America. In 2004, she illustrated her first children's book, Le Coeur de Monsieur Gauguin, which went on to win a 2005 Governor General literary award. Since then, she was a finalist on two other occasions for the GG's (My Letter to the World, Migrant), finalist for the Marilyn Baillie Award in 2011 (Spork) and her book Migrant is among the 10 best illustrated books of 2011 according to The New York Times.
Spork was her first collaboration with author Kyo Maclear. The illustrations for this book were created using mixed media (pencil, color pencils, collage, gouache) and assembled digitally. The idea was to reflect the hybridity of Spork through the usage of different mediums and techniques. The retro look was inspired by vintage kitchen references and a typical color palette from the 50's.
The illustrations for Virginia Wolf were created using mainly pencil and ink. The colors were introduced by the end of the book using gouache and collage and played an emotional symbol within the narration. Isabelle found great inspiration in this touching story that deals with such themes dear to her as sisterhood, depression and art as a way to see the world differently.
Isabelle lives in Montreal, Quebec, with her husband and their two sons.